unsOund Surf since 1998
Login
Log in if you have an account
Register
Having an account with us will allow you to check out faster in the future, store multiple addresses, view and track your orders in your account, and more.
Create an account
2022 UNSOUND SURF PRO WILL BE BACK AND BIGGER THAN EVER!!
31 Jan 2020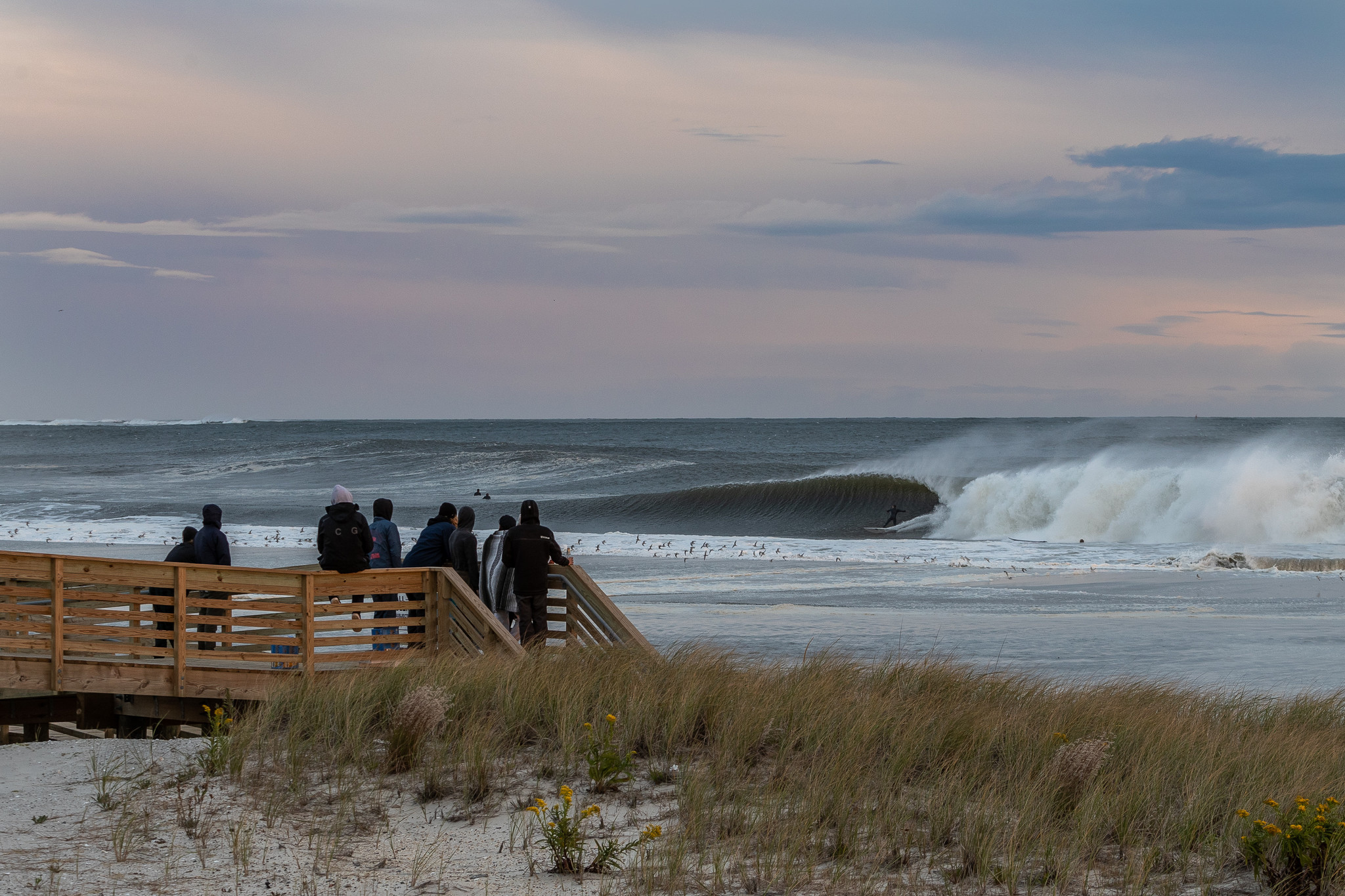 The 2022 unsOund surf pro will take place September 2022. For sponsorship opportunities please call 516-889-1112 or email us at [email protected]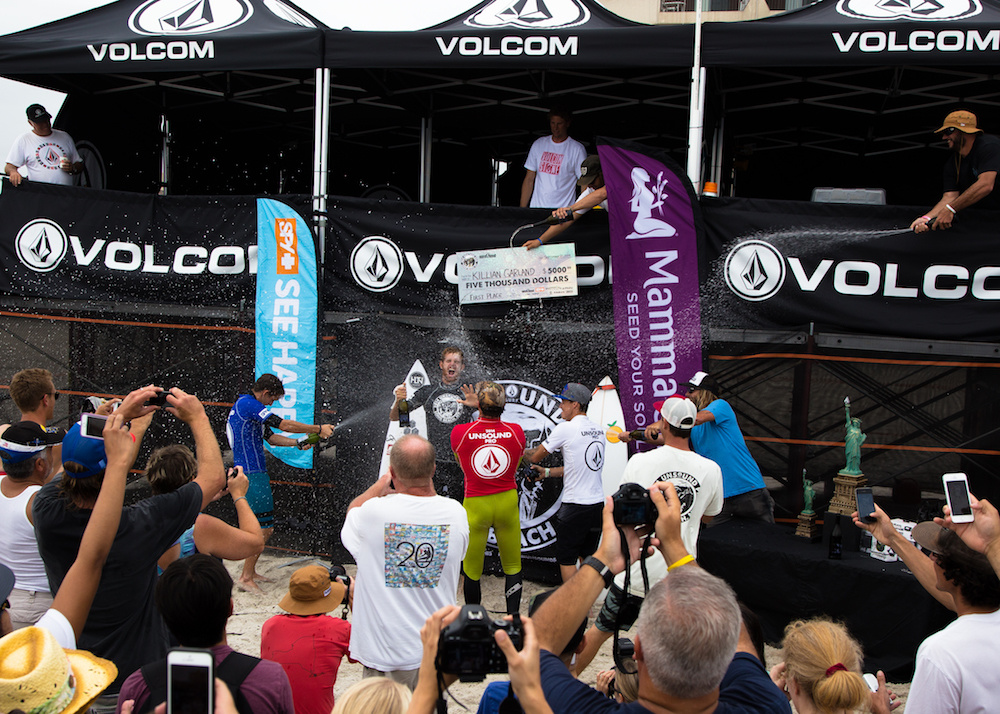 History of the unsound surf pro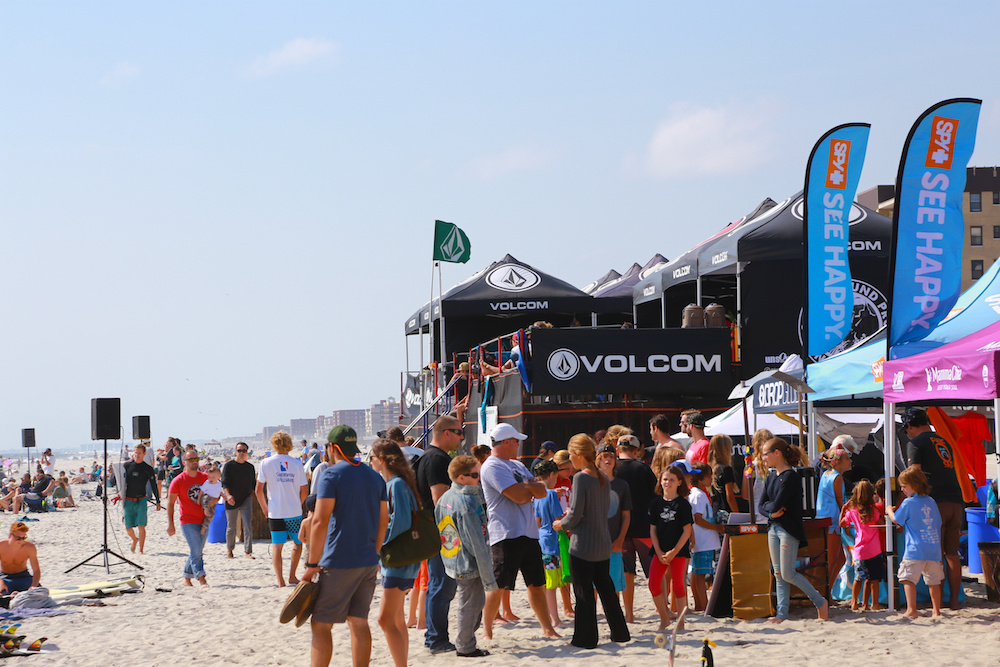 UNSOUND SURF PRO - NEW YORK'S LARGEST AND LONGEST RUNNING SURFING EVENT
The Unsound Surf Pro started as a local Pro/Am in September of 1999 with a strong East Coast and West Coast competitor attendance. The event has strategically been positioned during the peak of Hurricane Season to allow for the best possible surf conditions during the competition window.
The Unsound Surf Pro has taken many forms over the event's 20+ year history. In the early days, it ran as a grass roots contest with $10,000 prize money to a WQS 2 star event with a $25,000 prize purse. Then on to A grade 4 junior . We then partnered with Quiksilver to help bring the largest World Tour event EVER to New York And transformed the event into a Qualifier for the $1,000,000 QUIKSILVER PRO NEW YORK. The past few years we have returned to our roots and have elected to run a feel good community based unsanctioned event.
Past Winners include Dustin Ray (1999), ASP World Tour Veterans Danny Melhado (2002) & Timmy Reyes (2004), East Coast Competitors Kyle Garson (2003), Asher Nolan (2005), Brian Toth (2006), Sam Hammer
(2007), Jeremy Johnston (2008 & 2009) and Blake Jones (2012). As well as the next generation of ASP World Tour Contenders: Kolohe Andino - Pro Jr, Balaram Stack - Men's Pro (2010), Keanu Asing, 2011
DATE---SPONSORS---WINNER

SEPT 1999---...LOST---DUSTIN RAY 
SEPT 2000---...LOST AND OAKLEY---TOMMY ACOSTA
SEPT 2001 WQS---OAKLEY, RED BULL, ...LOST---RANDY TOWNSEND
SEPT 2002---OAKLEY, FOSTERS AND SPLIT CLOTHING---DANNY MELHALDO
SEPT 2003---OAKLEY AND ...LOST---KYLE GARSON 
SEPT 2004 WQS---OAKLEY, BUD LIGHT AND ...LOST---TIMMY REYES
SEPT 2005 WQS---OAKLEY AND BUD LIGHT---ASHER NOLAN 
SEPT 2006---OAKLEY AND SURFER MAGAZINE---BRIAN TOTH 
SEPT 2007---OAKLEY AND RED BULL---SAM HAMMER 
SEPT 2008---OAKLEY AND RED BULL---JEREMY JOHNSTON
SEPT 2009---OAKLEY AND RED BULL---JEREMY JOHNSTON
SEPT 2010 WQS JR PRO---NIKE 6.0---KOLOHE ANDINO
SEPT 2010---RED BULL---BALARAM STACK 
APRIL 2011 WQS JR PRO---RED BULL, OAKLEY AND SKULL CANDY---KEANU ASING
SEPT 2011 ASP WORLD TOUR---QUIK PRO TRIALS PRESENTED BY UNSOUND SURF---ASHER NOLAN
SEPT 2012---"RIGHT COAST CUP" QUIKSILVER AND ZICO---BLAKE JONES 
SEPT 2013---SPY OPTICS AND ZICO---RYAN BRIGGS
SEPT 18-21 2014 THE UNSOUND SURF PRO NY PRESENTED BY VOLCOM ---KILLIAN GARLAND
SEPT 1-5 2015 THE UNSOUND SURF PRO NY PRESENTED BY UNSOUND SURF ---DANE MACKIE
SEPT 14-16 2016 THE UNSOUND SURF PRO NY PRESENTED BY RVCA ---ASHER NOLAN
SEPT 13-17 2017 THE UNSOUND SURF PRO NY PRESENTED BY RVCA ---BALARAM STACK
SEPT  2018 THE UNSOUND SURF PRO NY PRESENTED BY UNSOUND SURF ---BALARAM STACK
SEPT 12-15 2019 THE UNSOUND SURF PRO NY PRESENTED BY UNSOUND SURF ---DANE JEFFERIES